Welcome to Dancing the Waves
Surf, Kitesurf, SUP and Retreat in Morocco's most beautiful bay
Dancing the Waves offers unique surf, kitesurf, stand up paddle and yoga holidays in the most beautiful and untouched bay of Tafedna, 50 km south of Essaouira. Enjoy the long sandy beach offering deserted surf spots with beach and point breaks and the big wave for the pro's, all in unspoiled nature off the beaten track.
Stay at our beautiful Villa Aljana overlooking the Atlantic and the argan hills, savour freshly prepared Moroccan dishes and enjoy a stay with comfort in a cosy environment
Our packages
With our customized packages you can have it all and much more; bikes at your disposal to check out the area, day trip to unknown surfspots, skateboarding in the skatebowl to improve your stance, hiking, fishing and savouring delicious healthy Moroccan cuisine.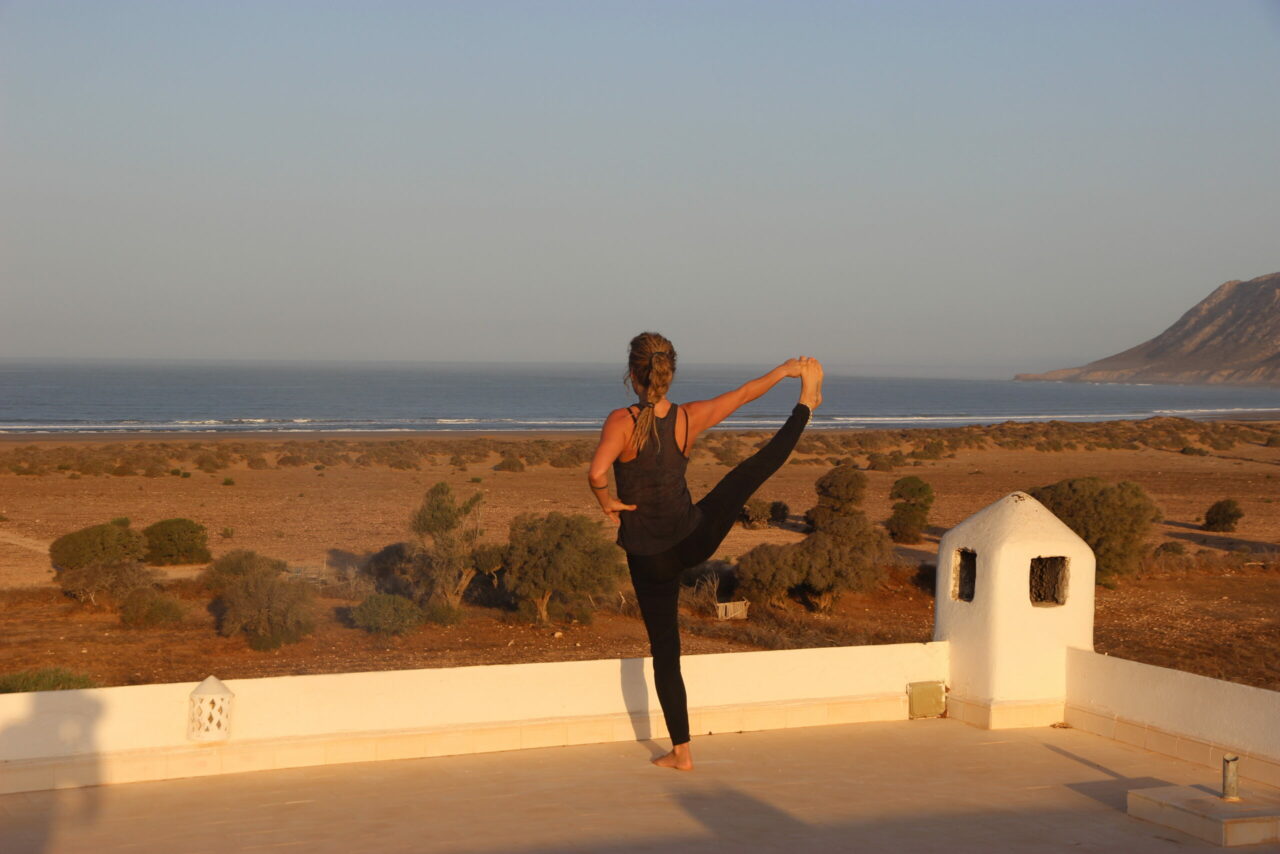 Retreats
The enchanting area of Tafedna and its powerful vibes offer a magical place to meditate and retreat. Enjoy a week devoted to your well-being, find your inner balance and connect your body, soul and spirit whilst enjoying beautiful accommodation, delicious healthy meals and blissful moments.
Essaouira
The pretty old-town of Essaouira with its charming café's and shops is worth a visit and can be combined with the Argan Cooperative, run by local women, where you can watch them make the exclusive Argan oil and buy their products.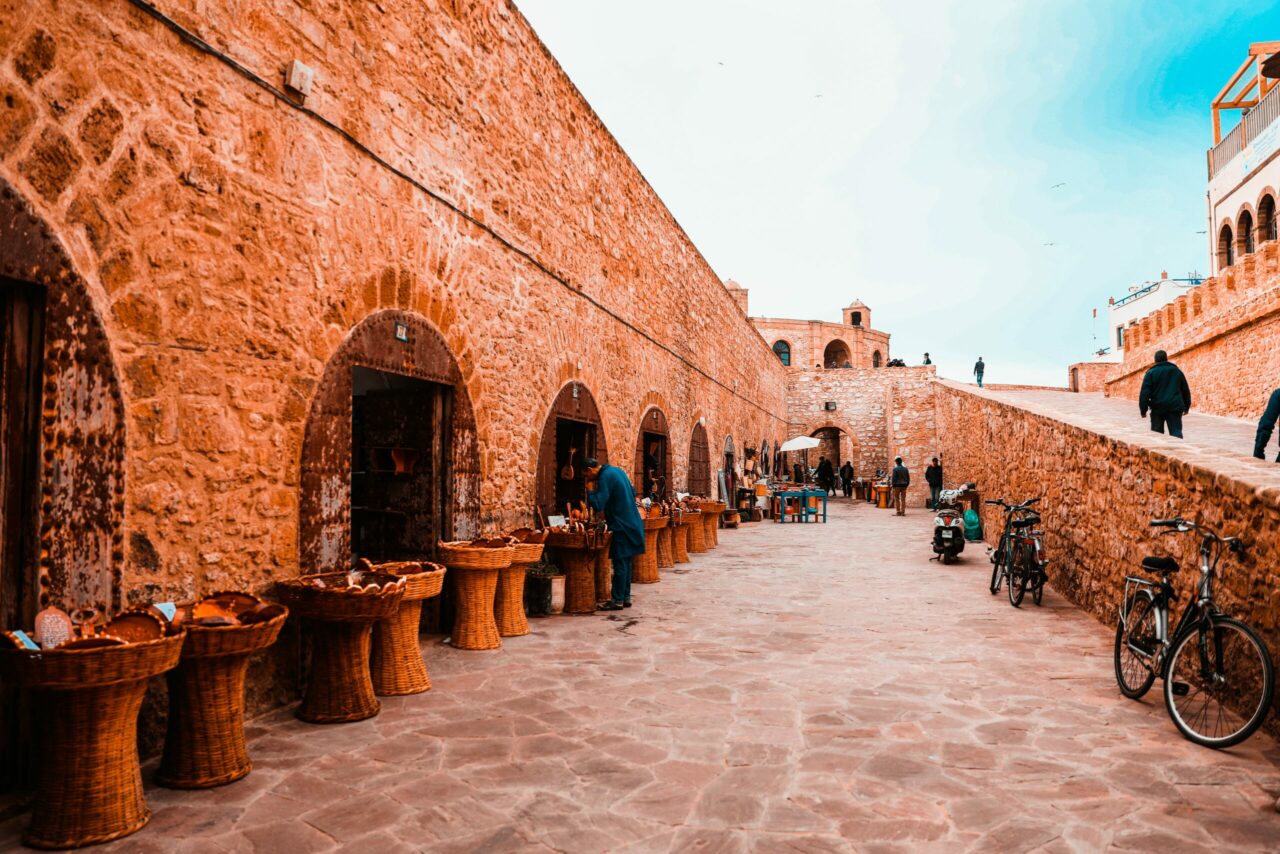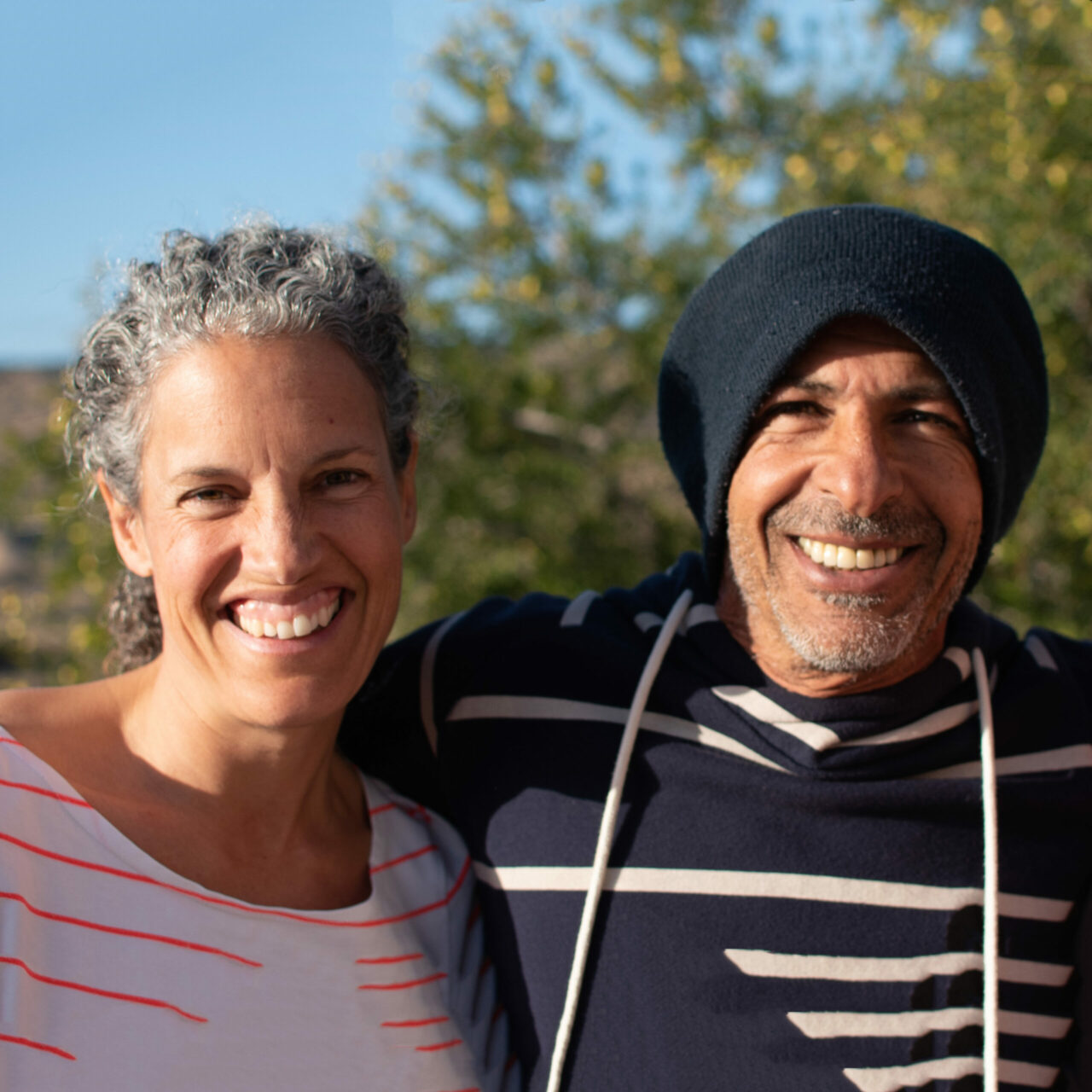 Small groups, flexible programme, fresh and healthy food, spontaneous surf trips and surfing every day … to the flow of the Moroccan waves
It's not just about surfing … its about exploring Morocco's vast diversity, its fascinating culture and tradition and diving into a world so different from your daily life.
Benefit from our Swiss organisation and experienced local Moroccan guidance for an unforgettable stay in magical Morocco.
We look forward to dancing the waves with you!
Lisa & Fayçal