When passion becomes business …
Dancing the Waves was founded in 2016 when Lisa and Fayçal met and started surfing the wave of their life together; Lisa wanting to combine her passion for organising with surfing and Fayçal longing to fully devote himself to the surf instead of working as captain on a fishing boat, exploiting the sea!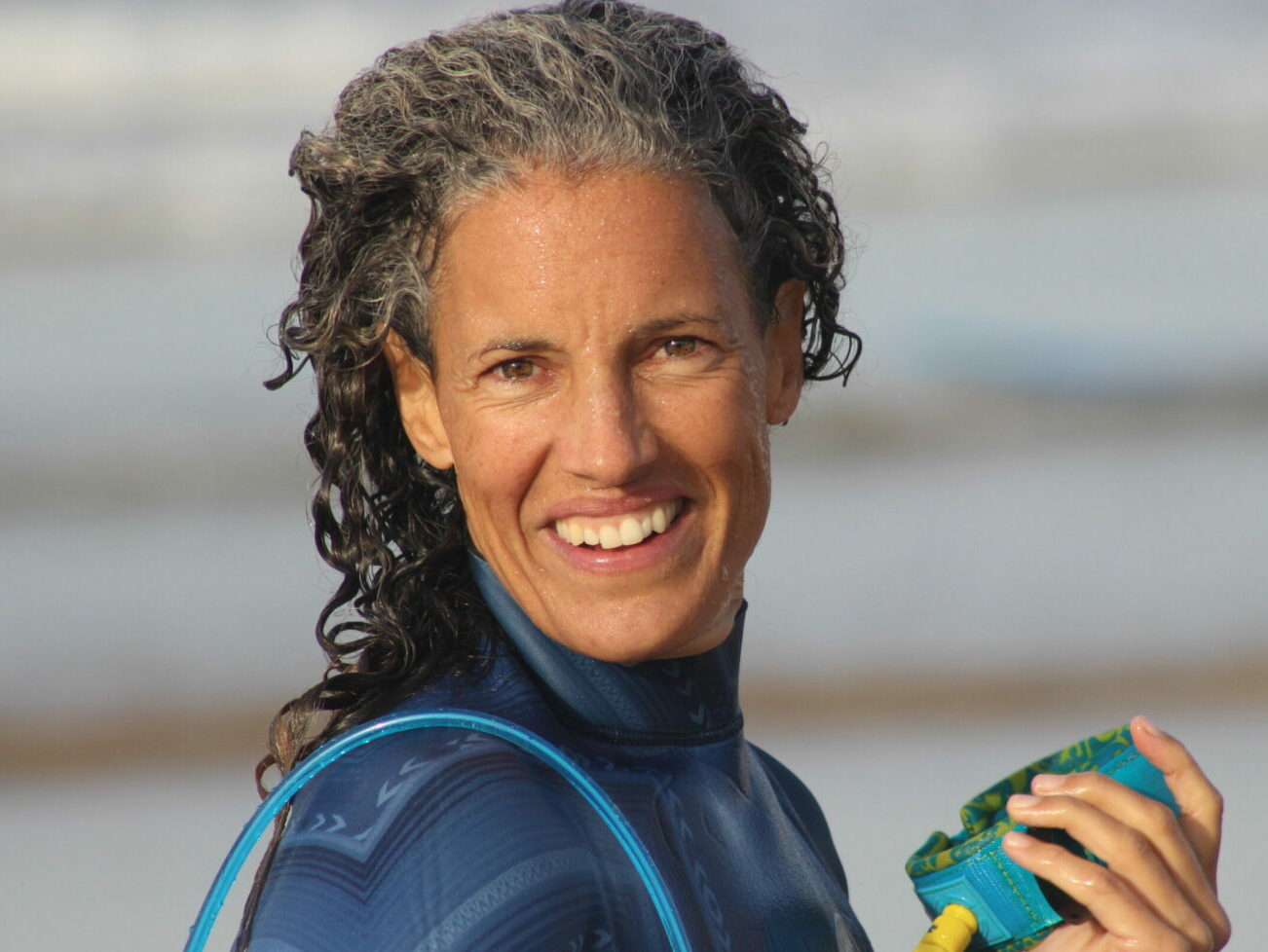 Lisa
In 2013 Lisa gave up her international career in Switzerland and moved to Morocco; the enchanting country she fell in love with during her surf holidays and now calls "home".
Her interest in Moroccan culture and openness towards the locals, have helped her establish a strong collaborative business network with hardworking and reliable local connections.
Whenever Lisa needs a break from the office she heads out for the waves, either dancing on her favourite longboard, progressing her turns with the Indiana short board or challenging herself with the 8'6 stand up paddle. Despite her initial reluctance she has become a keen kitesurfer thanks to her pushy personal coach Fayçal.
Lisa is your first contact person, answering your inquiries, managing the business in the background and taking care of your wishes on the spot … thus offering you Swiss quality service in Morocco. With Lisa's guidance, you will connect with the locals and experience the true beauty of the country in an authentic and safe environment.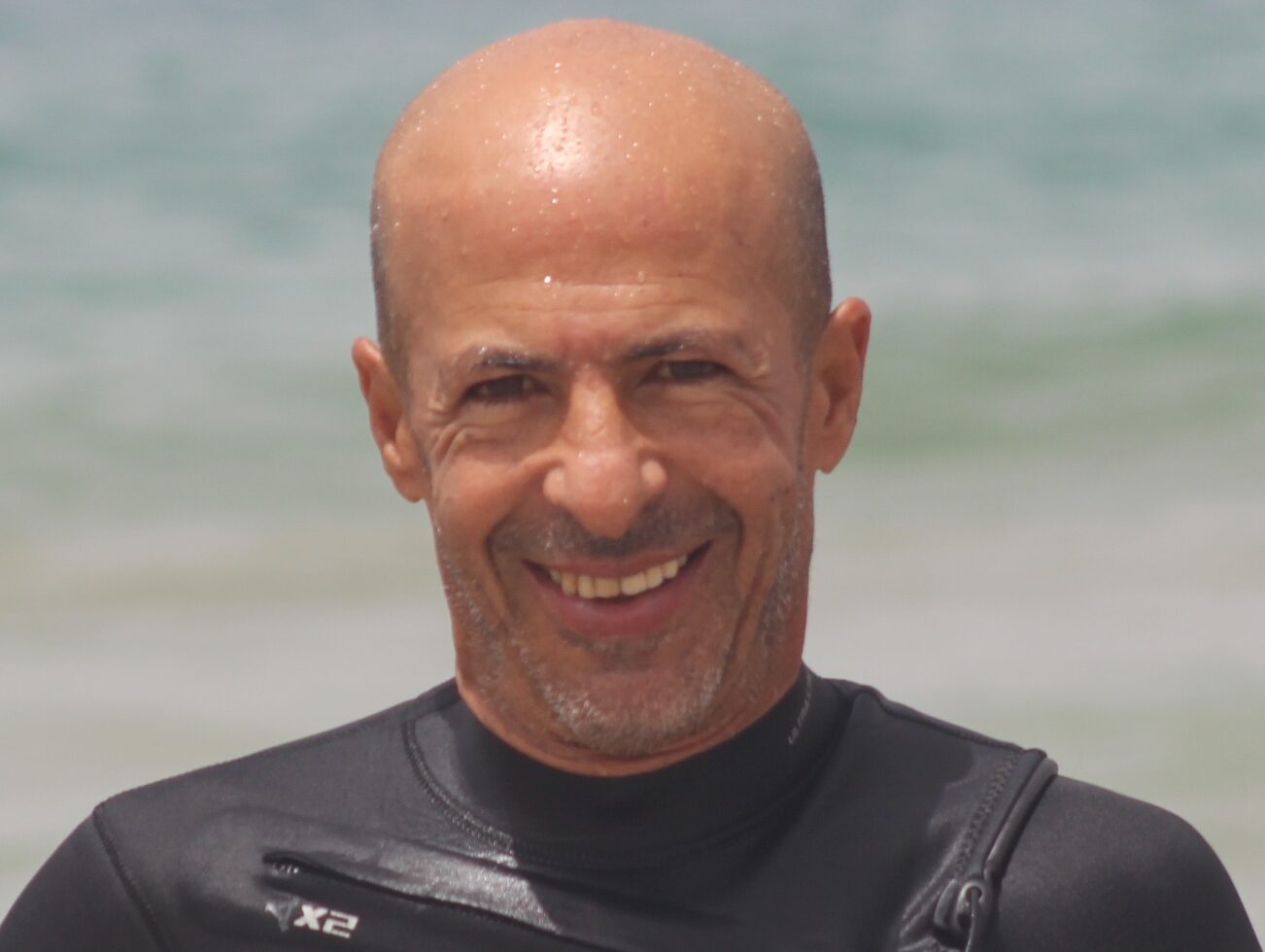 Faycal
Originally from Agadir, Fayçal moved to Tamraght 30 years ago, after having graduated as marine officer. As one of the first local surfers he was desperate to escape the bustle of the city and live amidst the best surf spots. He qualified as French surf instructor and founded his first surf school in 1994 whilst still working as a Captain on various boats.
When the kitesurf boom hit Morocco 22 years ago, Fayçal was amongst the first to experiment with the two lines kite and literally got dragged along the beach. He meanwhile has a good stock of quality kitesurf material and qualified as IKO kitesurf instructor.
Whether surfing, kitesurfing, sailing, fishing or snorkelling; the Atlantic is truly Fayçal's home and whenever possible he is chasing the waves and gliding with the wind.
Depending upon tide, wind and your personal ability, Fayçal and his team will plan your daily programme around the best moment of the day, leaving You simply to enjoy the experience!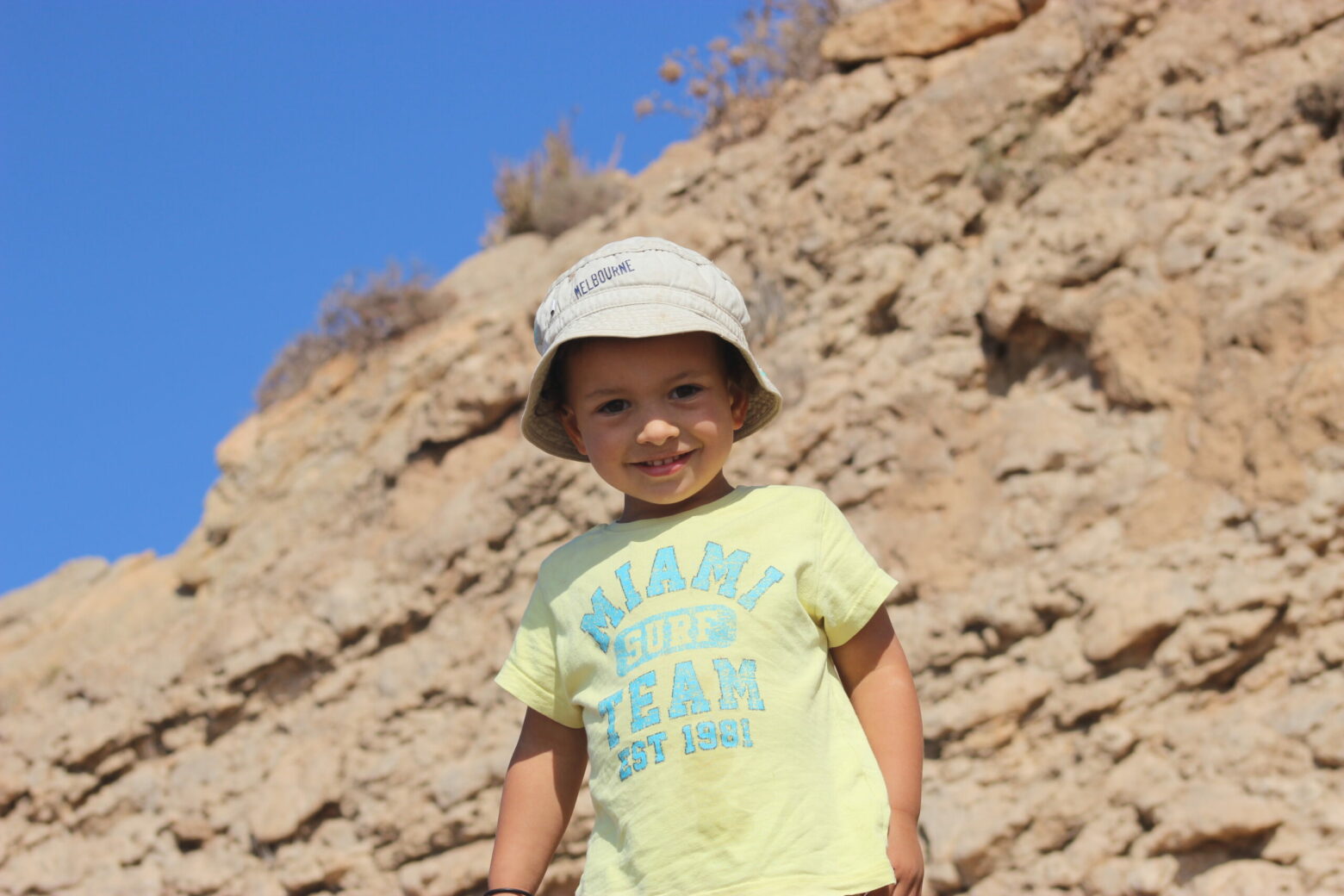 Noham
Noham was born in Essaouira at the end of March 2019.
A happy smiley boy full of beans and curious to discover what the world has to offer. He loves to be in the water, play in the sand and climb on the surf board … a future surfer? He's fascinated by our guests, especially when there are kids amongst them, and likes to hang out with them.
Noham means prosperity, joy and serenity – thus all the nice things we may experience since his soul joined us.
Ursula and Erich
Ursula and Erich crossed our paths before moving to Tafedna. They too fell in love with the magical bay and were keen to invest in our project and help us financially. Thus enabling us to acquire this beautiful Villa and offer high-quality accommodation with a magnificent surrounding to our surf guests.
Was it a coincidence, a gift from the universe or simply our destiny? We're immensely grateful for having encountered such generous and sympathetic partners, especially in these challenging times!
Ursula meanwhile also lives in Tafedna and loves to explore the pristine area by foot. So if you would like tips and recommendations for beautiful walks in unspoiled nature – she's the expert to approach!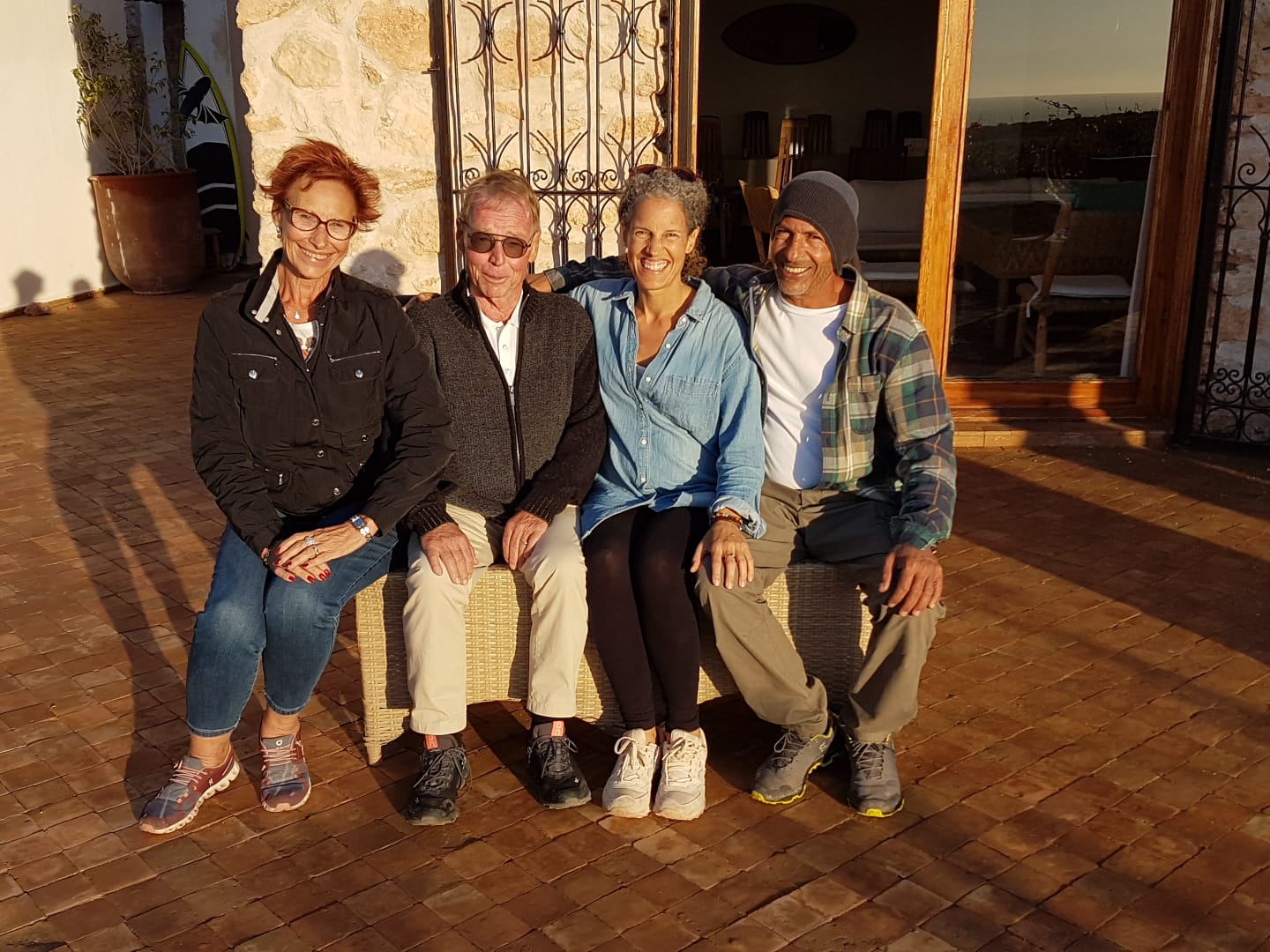 KHADIJA & KELTOUM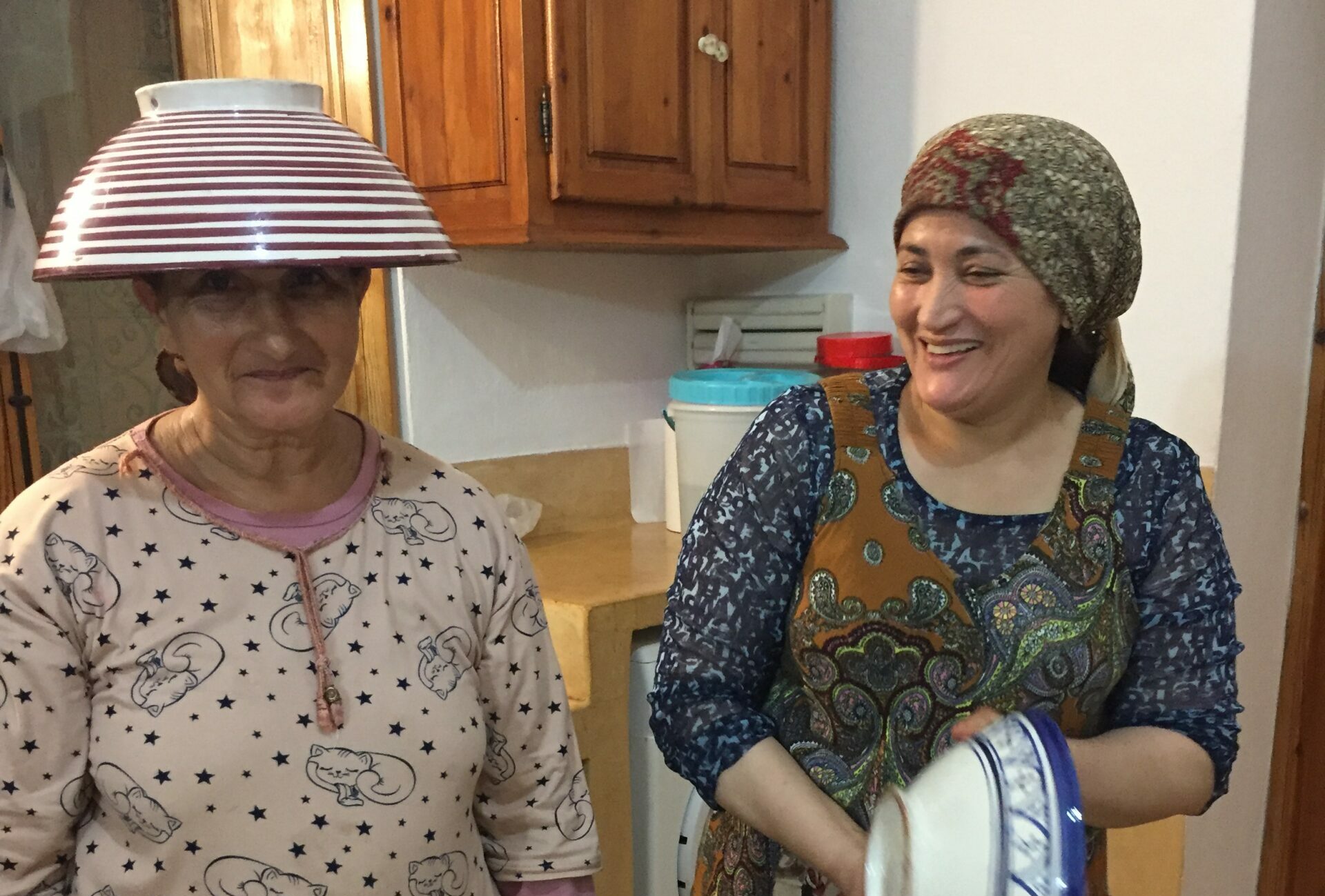 The two sisters Khadija and Keltoum grew up in the local village and have been working for us since we took on Villa Aljana. They make sure your room is clean upon arrival and tidy during your stay. Keltoum is a great chef, passionately putting together savoury traditional dishes for you. Khadija starts her days early and bakes fresh bread for breakfast. During busy times their third sister Rokaia comes to help out.
OMAR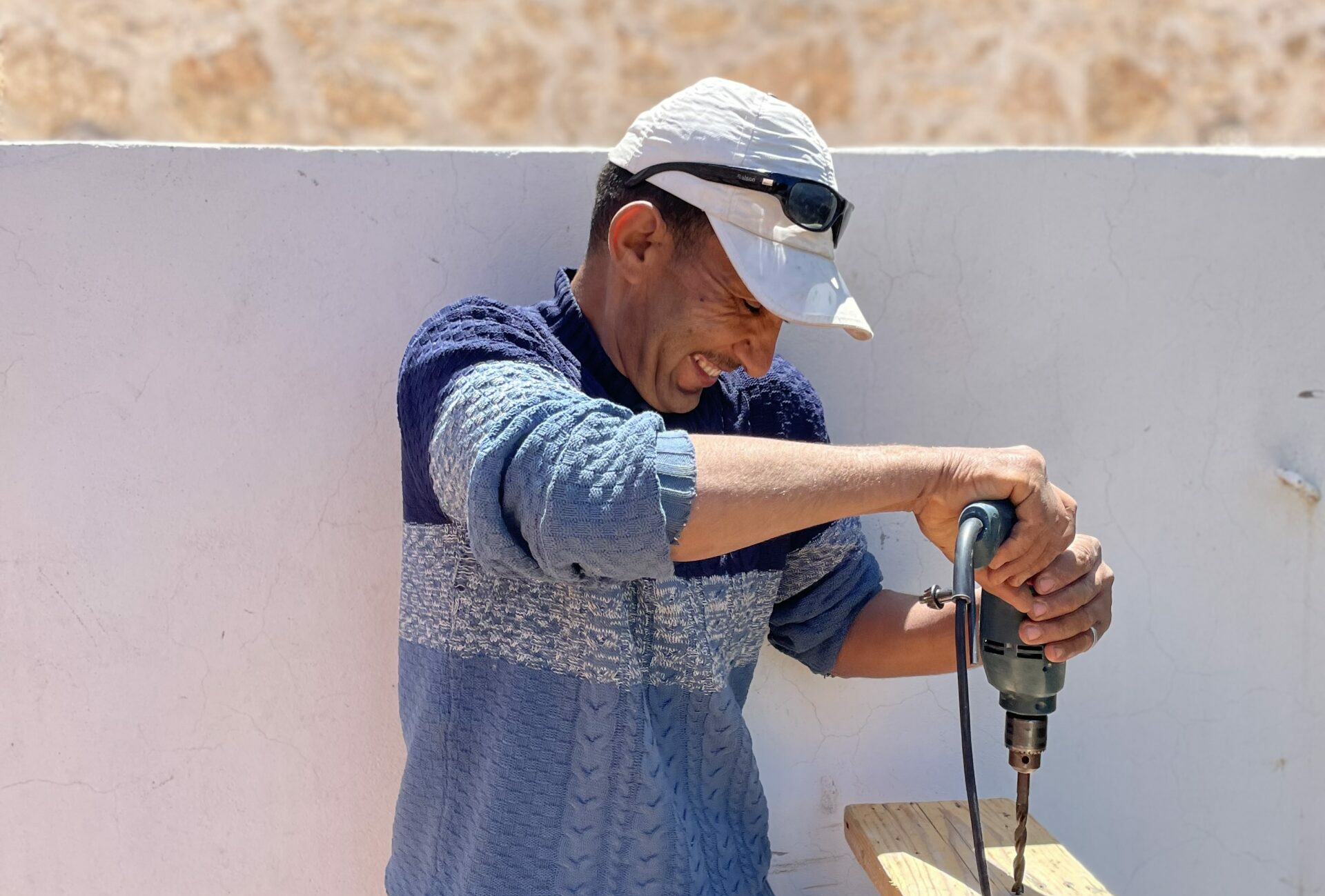 Omar started working for us during the construction of the Bungalows. Meanwhile he has taken on many more tasks such as plumbing, gardening and buying groceries. As a local he knows where to get the best quality ingredients, when to seed and harvest the vegetables, herbs and fruits and how to maintain the traditional buildings and surrounding.
REX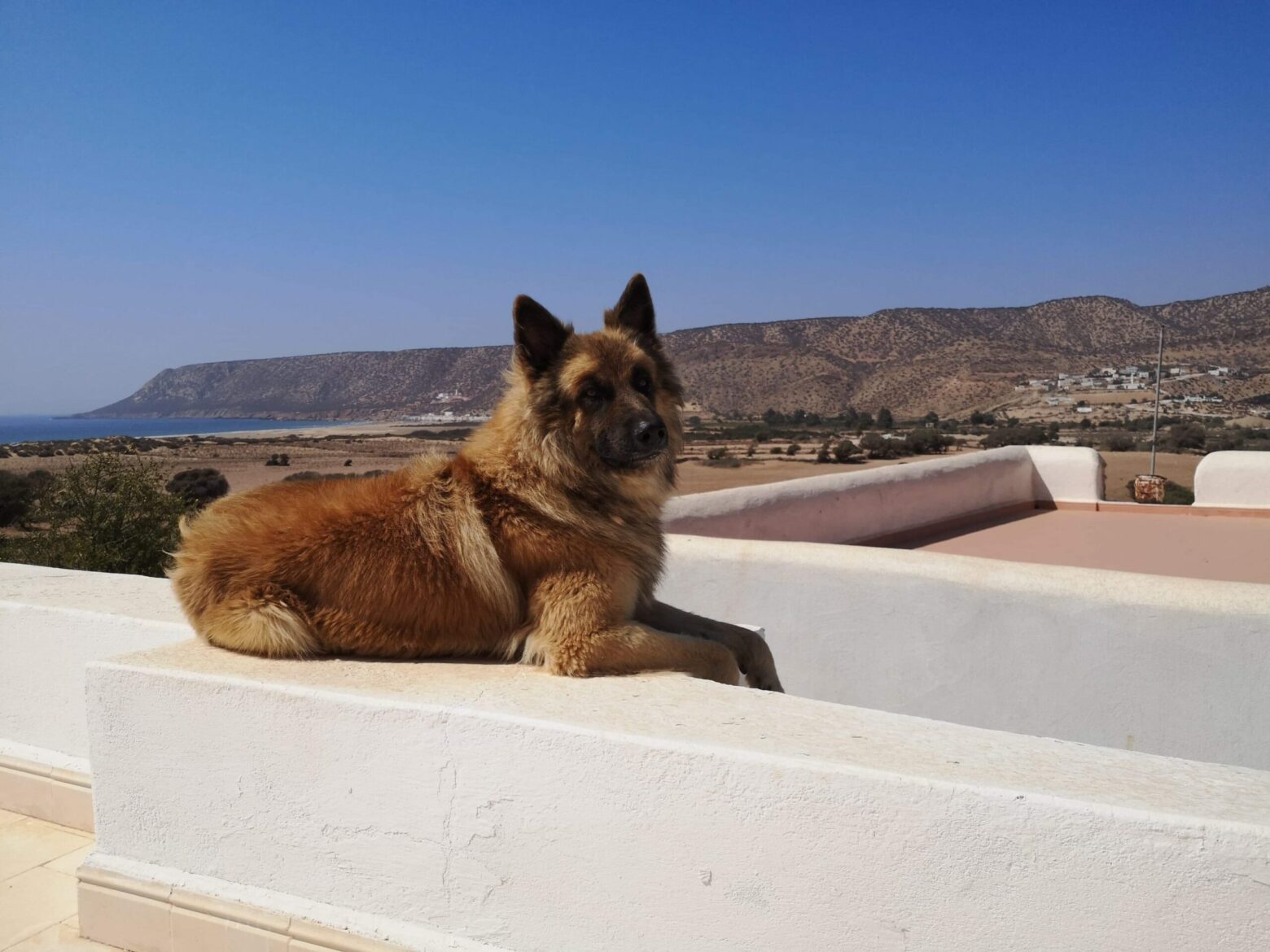 Rex loves to hang out with our guests and be cuddled. He is a great guard and only barks when an unknown person enters the compound. He loves to be on the beach, play with the stones and chase sticks. Should you go for a beach walk, then please take Rex along, he's proud to accompany our guests and make sure they find the way back home.
OSCAR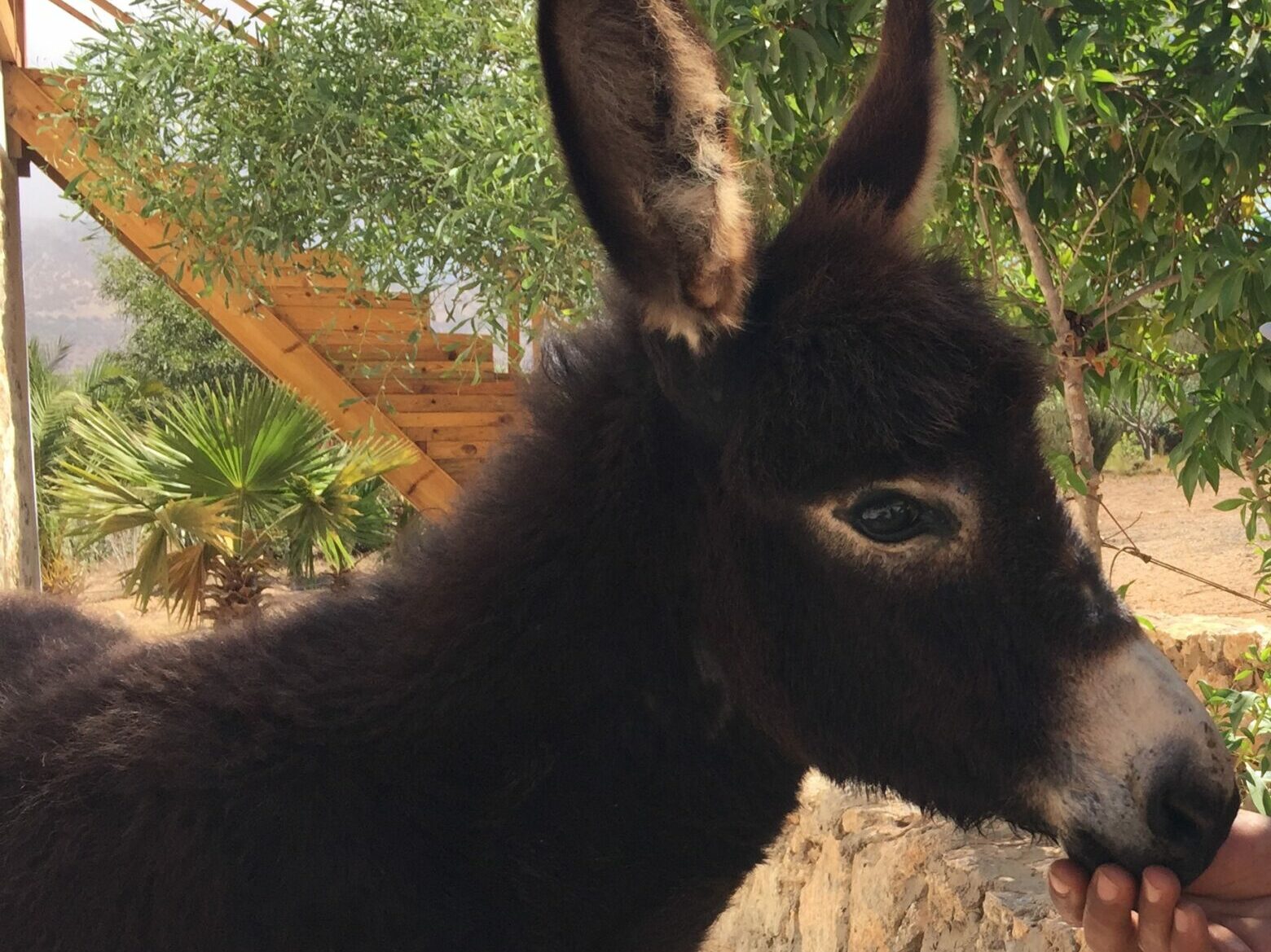 Donkey Oscar lost his mum when he was 3 weeks old and, thanks to our gardner, found the way to us. He lives in our garden and in the back yard where he can hang out with other donkeys. He is very trusting and comes up to greet and sniff at the guests. When Oscar is grown up he can give you a ride to the beach with your surfboard.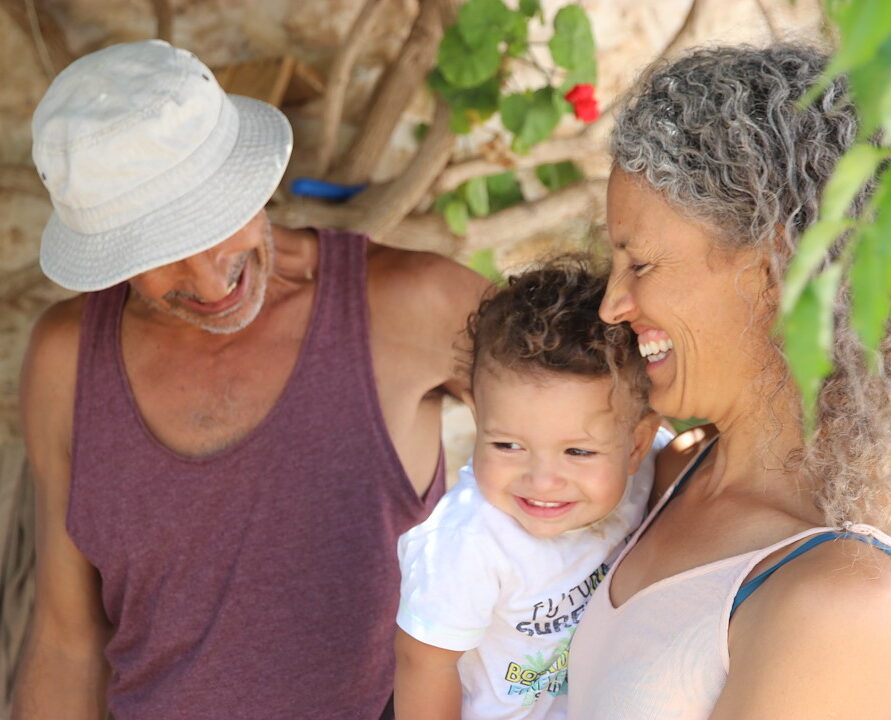 Lisa and Fayçal make a great team, sharing their passion for the surf, offering Swiss quality organisation and authentic guidance by a proud Moroccan wanting to impart his know-how to surfing, kitesurfing and the local life style with visitors from all over the world.