Your retreat at villa aljana
The magical bay of Tafedna offers the perfect surrounding for retreats. Its tranquility, positive energy and natural environment enable the participants to fully disconnect, slow-down and recharge with new inspirations.
We're currently building a further Bungalow on the premises of Villa Aljana with a large salon of 60-70 m2 which can be used as creative workspace and Yoga Shala; so ideal for groups of 10-16 participants.
You define the dates and bring along your students and we will take care of transportation, accommodation, excursions, activities and any other extra wishes you and your students have.
As a born organiser with several years of experience coordinating large events and workshops for international companies, I know what the need of a workshop leader and the participants are. So you can fully devote yourself to the content of the workshop whilst we facilitate the rest. Striving for Swiss quality organisation in Morocco demands high flexibility, improvisation, patience and humour, which makes our work diversified, interesting and fun.
Looking forward to hearing from you!
Lisa Najy-Krauer, Event Manager in Morocco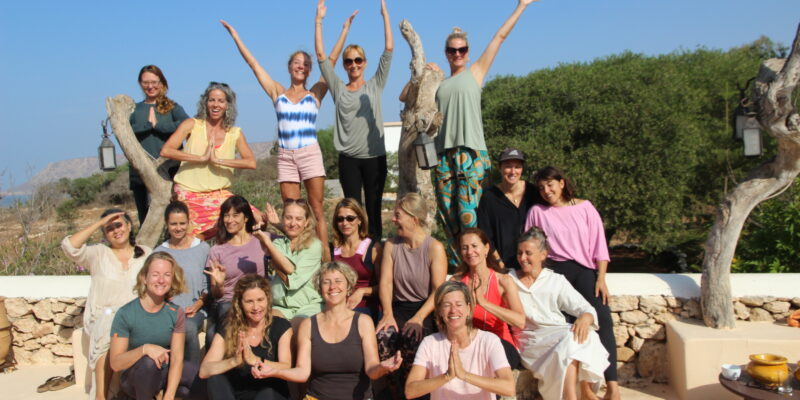 From 7 - 13 October 2023
Hotel Tasgua-Yan in Tafedna, Morocco
Retreat takes place in German
Enjoy precious "me" time in a magical power place by the sea For the 6th time already Susan Connor, from [ ]
OTHER PACKAGES
With our customized packages you can have it all and much more